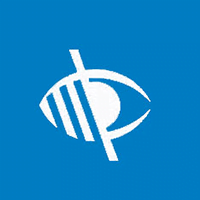 website
You can change the font size and colour contrast on our website using the buttons in the top right corner of the page.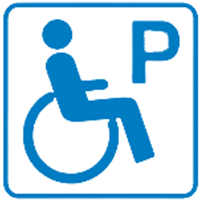 parking
There are accessible parking spaces in each sector of the underground car park and at the entrance to the car park between buildings I and II. You are permitted to pull up at the Experyment main entrance for a short stop.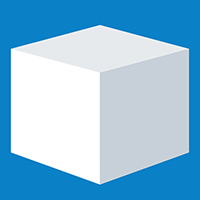 the building
The Centre has no architectural barriers: the entire exhibition is on the ground floor. The slightly inclined driveway leading to the entrance is easily accessible to wheelchairs. The interior is spacious: the width of passages and gates allows everyone to move freely. Offices on the first floor can be reached by lift.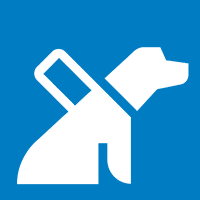 guide dog
Guide dogs accompanying blind, visually impaired or disabled visitors are always welcome.

  toilets
Experyment has separate accessible toilets adapted to the needs of disabled visitors. A first aid room is also available: in case of an emergency, ask a staff member.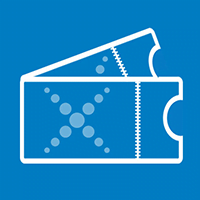 ticket prices
The price list includes concessions for disabled visitors:
Concessionary ticket for a disabled visitor – PLN 15
Free entry pass for one assistant accompanying a disabled visitor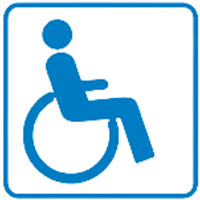 HYDROWORLD, INVISIBLE FORCES, THE TREE OF LIFE, OPERATION HUMAN exhibitions
All exhibits are accessible to disabled visitors except for the exhibits on the viewing terrace.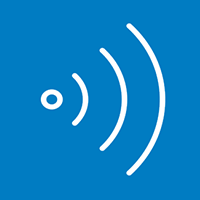 TOWARDS HEALTH exhibition
The exhibition is fully adapted to the needs of disabled visitors.
You can change the font size for all descriptions, instruction manuals and fun facts displayed on touch screens.
All exhibits have a built-in audio descriptive guide. On the right-hand side of each stand you can find:
a headphone jack (3.5mm)
a volume up button
a volume down button
a language selection button: Polish, English, Russian
Disposable headphones are available for free from the cash desk.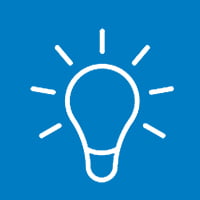 educational offer – workshops for schools
We can adjust some of our activities to the needs of a group of participants with specific impairments. Feel free to contact us by phone or e-mail: bezbarier@experyment.gdynia.pl, tel. (+48) 58 727 39 58.